Private Pilot Airplane (SEL) Course
Whether your goal is to be a career pilot or if you just want to fly for fun, each student pilot begins with the Private Pilot Course, which permits you to carry passengers. By FAA regulation, private pilots may not operate an aircraft for compensation or hire, although operating expenses may be shared with passengers.
Course Information
The Private Airplane Single-Engine Land (SEL) Certification Course will familiarize the student with the aircraft, flight controls and their flight characteristics, the flight environment and a multitude of maneuvers learned over the course of instruction. At the end of the Private Pilot Airplane Course, you will have acquired the aeronautical knowledge and flight proficiency necessary to be a rated airplane pilot. For an in-depth look at the syllabus and training environment, we invite you to tour the Flight Training Academy.
Enrollment Prerequisites
No previous flight experience is required.
Eligibility Requirements
Be at least 17 years of age *
Read, speak, write and understand English
If a non-U.S. citizen, the student must undergo the flight training application process mandated by the Transportation Security Administration (TSA).
* Students may train at an earlier age, but can not be a licensed pilot until the age of 17. The minimum age to fly an airplane in solo flight is 16.
---
Hours are based on Part 141 FAA minimums, not average completion times. Rates listed for the aircraft are block rates, available when customer chooses cash deposit option of $3,000 deposit increments. Add $10/hr for regular rate on the aircraft rental if not choosing block payments. Prices for books & supplies, the knowledge test, the FAA's practical test and your medical certificate may vary.

Cessna 172
COURSE COMPONENT
HOURS
RATE
TOTAL
Dual Flight Instruction
30
$200
$6,000
Solo Flight
5
$150
$750
Pre/Post Briefing
21
$50
$1,050
Ground Instruction
35
$50
$1,750
Private Pilot Airplane (SEL) Course Total
$9,550
Setup a Call or Tour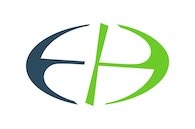 Hello from the Enrollment Team!
Welcome to Epic Training Academy. What questions can we help you answer? Using the link below, schedule a call or facility tour with us!

Impressive facility and crew. The instructors were sharp and experienced. I felt like they truly cared about my training instead of building their own hours. I couldn't have found Epic any sooner! Chris L.